How to Become a Licensed Electrician
Whether you're looking for a job as a residential or commercial electrician, there are certain things you should know. A licensed electrician is different than a journeyman or master electrician. The requirements for licensing vary from state to state.
Residential electrician
Having a residential licensed electrician on your staff is a great way to ensure your electrical systems are up to code and working properly. As new construction and solar technologies continue to take hold, the demand for these skilled tradesmen is set to rise.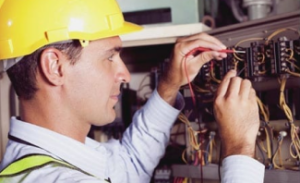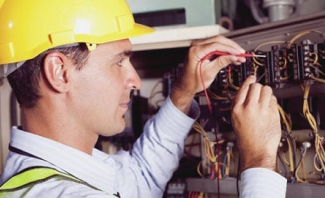 To become a licensed residential electrician in Oregon, you must first complete an approved apprenticeship program. An apprenticeship is an educational program that typically takes four to five years to complete. After completing the apprenticeship, you must have 4,000 hours of on-the-job training.
To be eligible for an electrical contractor license in Vermont, you must have two years of journeyman experience in electrical work, as well as an accredited AAS degree in electrical engineering or a BS in electrical engineering from an accredited trade school. You also must have passed a series of trade exams.
Depending on the state you live in, you may have to have additional qualifications. For example, Alaska requires an employer-supervised position with a supervisory rank, as well as a state license.
License requirements vary state-by-state
Almost every state requires electrical contractors to get licensed. These licenses enable contractors to bid on projects, hire licensed electricians, and apply for project permits.
In order to obtain an electrical contractor license, applicants must have at least four years of experience as a journeyman electrician. They must also show proof of liability insurance. They must pass an exam. They must also have a current financial statement. They must also have a worker's compensation insurance policy.
Some states allow electrical inspectors to forego the requirements of an electrical engineering degree. However, they must still meet the requirements of a master electrician license.
In most states, they must have four years of experience. They must also have a high school diploma. They must also complete an approved electrical training program.
For those who have completed a board-approved apprenticeship, they may be awarded credit for up to a year of experience. They must also complete a National Electrical Code course.
In some jurisdictions, a journeyman license is issued through a local town or municipality. In other jurisdictions, it is regulated by the county.
Journeyman electrician
Obtaining a Licensed Journeyman electrician license requires a combination of training and experience. Those who want to pursue a career in the trade can enroll in an apprenticeship program or attend school.
In order to obtain an electrician's license, applicants must first pass an exam. This test will cover all aspects of the electrical trade. Aside from the written exam, applicants will also be required to demonstrate proof of 4,000 hours of work experience. A certificate of completion of an accredited two-year educational program and an associated degree can be substituted for some of the required hours.
A Licensed Journeyman electrician must have a minimum of four years of on-the-job training and experience. Depending on the state, this number may vary. In addition to completing an apprenticeship program, electricians must maintain a clean record and be registered with the state. Continuing education credits are also required.

To become a journeyman electrician, you must be a licensed electrician in your state and have a driver's license. You can get an apprenticeship with a master electrician, a union, or a local contractor. You can find these types of apprentice programs in most major cities.
Master electrician
Licensed electricians must pass an exam and meet certain requirements before they can work in a state. Each state has its own unique licensing requirements. Some states require electricians to have a high school diploma and others have stricter requirements. There are also many licensing options available for electricians, such as special residential, commercial, and renewable energy licenses.
All electricians must have at least one year of experience as a journeyman and five years of hands-on experience. They must also have a state license and be registered with the Iowa Division of Labor. They may also need a certificate of completion of vocational training.
They must also have 4,000 hours of experience in industrial and commercial work. This can include power lineman experience. If they have more than 4,000 hours of experience, they can substitute up to 2,000 of those hours with vocational training. They can also replace a full year of experience with a post-high school electrical course.
8836 N 23rd Ave #B3, Phoenix, AZ 85021, United States
(623) 587-7370