How to Find the Best Home Generator Repair Services Near You
If you're faced with the frustrating task of finding reliable and efficient home generator repair services, then understanding the basics of the workflow process is essential. Knowing how to find a reputable service provider can be somewhat intimidating and overwhelming, so we've created this guide to walk you through each step of the process — from researching potential services to getting customized quotes on turnaround times and rates. This comprehensive guide will help ensure that you get exactly what you need: timely, quality repairs carried out by trusted professionals at competitive prices.
Understand your generator and its components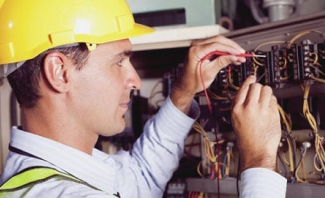 Before you start researching repair services, you need to have a basic understanding of your generator and its components. This will help you communicate effectively with repair professionals and ensure that you get the right repair service for your specific generator. Knowing your generator's make and model is a good starting point, as well as understanding its power output and fuel source. Additionally, familiarize yourself with the different components of your generator, such as the engine, alternator, and fuel system. This information will help you better understand any potential repair needs and allow you to ask informed questions when seeking repair services.
Research local home generator repair services in your area
When disaster strikes and the power goes out, a home generator can be a lifeline. But what do you do when your generator needs repairs to keep you connected? Luckily, there are plenty of local home generator repair services in your area to choose from. Take the time to do your research and find a reputable repair service that has experience with your particular generator model. Don't wait until the next outage to find out if your generator is in working order – be proactive and make sure it's running smoothly ahead of time. With a reliable repair service on your side, you can be confident that you'll never be left in the dark.
Read online reviews to get an understanding of the quality of service provided by different companies 
Once you've compiled a list of potential repair services in your area, it's important to do some online research before making a decision. Customer reviews can be an excellent source of information, allowing you to gauge the quality of service provided by different companies. Look for reviews on websites such as Yelp or Google, and be sure to read both positive and negative feedback. Pay attention to customers' comments about the speed and quality of repair work, as well as their overall satisfaction with the service provided. Keep in mind that a few negative reviews are inevitable, but if a company has consistently poor reviews, it may be best to look elsewhere.
Ask friends and family for recommendations 
Another great way to find reliable home generator repair services is to ask friends and family for recommendations. Word of mouth is a powerful tool, and chances are someone you know has needed generator repairs before. Ask for their experience with different repair services and if they were satisfied with the work done. In addition to getting firsthand accounts of repair services, this can also help you narrow down your options and make a more informed decision. 
Consider the cost of service – make sure you understand exactly what you're being charged for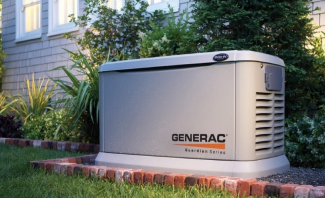 When it comes to finding home generator repair services, it is important to keep cost in mind. However, it is equally important to understand exactly what you are being charged for. After all, a low price may seem great at first, but if you find out later that certain services are not included and will cost you extra, it may not be such a good deal after all. Take the time to ask questions and make sure you have a clear understanding of what services will be provided and at what cost. This will prevent any unexpected surprises and ensure that you are getting what you pay for.
Check if the company offers emergency services and how they handle scheduling 
When it comes to home generator repair services, one crucial factor to consider is whether the company provides emergency services. After all, power outages and electrical issues can occur at any time, and you want to ensure that you have a reliable and trustworthy team to call in case of an emergency. Additionally, it's essential to find out how the generator repairing company handles scheduling. Do they have a quick and efficient process for scheduling repairs? Do they have flexible scheduling options to accommodate your schedule? These are all important factors to consider when choosing a home generator repair service that meets your needs.
8836 N 23rd Ave #B3, Phoenix, AZ 85021, United States
(623) 587-7370