Experience Peace of Mind with Our Home Generator Repair Service. Find the Perfect Repair Option Near You.
In our fast-paced lives, finding peace of mind is essential. And one way to achieve it is by ensuring that your home generator is in top working condition. When you or your loved ones are in need of that extra power boost, having reliable repair services close by can make all the difference. That's why we offer comprehensive home generator repair service that covers everything from routine maintenance checks to specialized repairs. 
Home Generator: The Ultimate Power Solution for Your Home
Never be left in the dark again. A home generator is the key to keeping your electricity flowing, even during a power outage. Using innovative technology, these generators convert mechanical energy into electrical energy, ensuring that your home never loses power. With the latest models being cleaner, more efficient, and more reliable than ever before, investing in a home generator is a no-brainer.
Why should you have a home generator? Well, for starters, it provides you with peace of mind. No matter what happens to the power grid, you can rest easy knowing that your home will always have power. This is especially crucial if your area is prone to power outages due to natural disasters or severe weather conditions.
But it doesn't stop there. A home generator is also your best defense against property damage. Think about it: during a winter power outage, your pipes could freeze and burst, causing extensive water damage. With a home generator, you can keep your heat running and prevent this nightmare scenario.
Plus, having a home generator increases your property value. When it comes time to sell your home, potential buyers will be impressed by the added protection and convenience of having a reliable backup power source.
Don't miss out on this wise investment. A home generator is an essential addition to any homeowner's toolkit. As technology continues to improve, these devices will only get better and more cost-effective.
Why Home Generator Repair Services are Essential
Don't be left in the dark during a power outage- home generator repair services are here to save the day! When your generator breaks down, you need a reliable and efficient repair service provider to quickly restore power to your home.
Our expert technicians are equipped with the knowledge and tools to diagnose and fix any generator issue skillfully. From troubleshooting problems to performing routine maintenance, we ensure your generator runs efficiently and effectively.
Regular maintenance is key to identifying potential problems before they happen, saving you money on costly repairs and property damage. Our services include oil changes, fuel system cleaning, and air filter replacements to keep your generator in top shape.
Not all generators are created equal, and each requires specific expertise in repairs and maintenance. Trust our professionals to swiftly identify the underlying issues and provide effective solutions, ensuring your power is restored without delay.
Don't wait for a breakdown – call us today to keep your power supply running smoothly and give yourself peace of mind in any situation.
Experience Generator Repair Services You Can Trust
Don't let generator issues leave you in the dark – our expert repair services are here to provide the reliable power you need. We understand how essential it is for your generator to function flawlessly during outages or emergencies. That's why we offer a range of repair services to ensure optimal performance, keeping your power supply uninterrupted.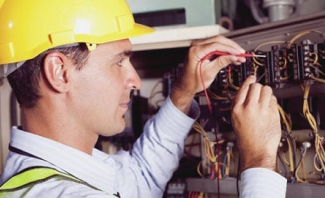 Our team of skilled technicians is equipped to diagnose and repair all types of generators. Using cutting-edge technology, we can quickly identify the root cause of any malfunction and deliver effective solutions, getting your generator up and running in no time. Whether it's a fuel system problem, electrical wiring issue, or starter motor failure, our experts are ready to handle it with efficiency.
No matter the brand or model, we've got you covered. From Cummins and Kohler to Honda and Generac, we provide repairs and maintenance for generators from all leading manufacturers. Our regular maintenance services are designed to minimize breakdowns, ensuring your generator performs at its best.
Emergencies don't wait for convenient times, and neither do we. Our prompt and reliable emergency repair services are available 24/7. If your generator fails in the middle of the night or during a storm, rest assured we'll be there to fix it swiftly.
Don't let generator issues cause you stress. Contact us today, and you'll have peace of mind, knowing that our skilled technicians are dedicated to taking care of your power supply. Experience the difference with our generator repair services.
Types of Repairs We Offer
Keep your home generator running smoothly with our range of efficient and reliable repair services. Our experienced technicians can handle any type of repair, from minor issues to complete breakdowns.
Here are some of the specific repairs we offer:
Electrical Repairs: Our skilled technicians can diagnose and fix any electrical faults, ensuring the safety and functionality of your generator's electrical systems.
Engine Repairs: If your generator's engine has stopped working or isn't running smoothly, our team of experts can diagnose and repair the issue, whether it's an oil leak, blocked fuel lines, or worn spark plugs.
Fuel System Repairs: The fuel system is critical for your generator's performance. Our technicians can identify and fix problems like clogged fuel filters or malfunctioning fuel injectors.
Maintenance and Servicing: We offer comprehensive maintenance and service plans to prevent breakdowns and keep your generator running efficiently.
At our company, client satisfaction is our top priority. We guarantee quick solutions to any generator issues, so you can enjoy optimal functionality.
Ensure Uninterrupted Power Supply: A routine maintenance checklist for your generator.
Don't let power outages or natural disasters leave you powerless. Maintain your generator with these essential tips for uninterrupted power supply.
Keep the Oil Flowing: Regularly check and maintain the oil level in your generator to prevent engine damage. Fresh, clean oil is key to its longevity. Follow the manufacturer's instructions for proper oil replacement.
Breathe Easy: Maintain optimal airflow and engine combustion by changing the air filter as recommended. Don't let dirt and debris diminish your generator's performance and lifespan.
Spark the Power: Ignite the fuel-air mixture inside your engine by inspecting and cleaning or replacing the spark plugs as necessary. Avoid engine misfires and poor fuel economy.
Stay Charged: Test your generator's battery regularly. A dead or weak battery can leave you without power when you need it most. Don't let it happen to you.
Clean for Success: A clean generator is a reliable generator. Regularly cleaning generator both the exterior and interior, removing dirt, debris, and rust. Promptly fix any leaks, damage, or loose connections.
Prevent Costly Repairs: Following this maintenance checklist can save you money, maximize performance, and extend the lifespan of your generator.
Find the Best Local Generator Repair Option Near You with these Helpful Tips.
Start by researching reputable local generator repair services. Look for online reviews and recommendations from trusted sources to find reliable providers in your area.
Make sure to assess the expertise of the repair technicians. Check their certification and licensing status to ensure they have the necessary skills for quality repairs.
Compare prices from multiple repair services to get the best value for your money. However, don't sacrifice quality for a cheaper price.
Choose a repair service with readily available spare parts. This will ensure faster repairs and minimize downtime for your operations.
Consider the customer service reputation of the repair service provider. Look for a provider that is responsive, proactive in communication, and has a proven track record of customer satisfaction.
By following these tips, you can confidently select the right generator repair option near you for prompt, effective, and cost-efficient repairs.
The Benefits of a Reliable Home Generator Repair Service
Never worry about power outages again with a reliable generator repairing services. It's the ultimate backup system that keeps your household running smoothly. But what happens when your generator breaks down? That's where a reliable home generator repair service comes in. Here's why you need one:
Uninterrupted Power Supply: Say goodbye to blackouts. A reliable repair service keeps your generator in top shape, ready to provide uninterrupted power whenever you need it. No more worrying about medical equipment, refrigerators, or HVAC systems shutting down.
Extends Generator Lifespan: Don't waste money on a new generator every few years. A reliable repair service catches issues early and ensures your generator stays in optimal condition. Save money and make your generator last.
Saves You Money: Neglecting maintenance can lead to costly breakdowns or even having to replace your generator altogether. Avoid these headaches with routine maintenance and quick repair services. It's a smart financial choice.

Professional Service: You deserve the best. A reliable repair service has the expertise, technology, and industry standards to provide professional repairs and maintenance. Plus, they offer warranties for your peace of mind.
So, don't leave your power to chance. Choose a trustworthy, professional home generator repair service to take care of your generator and ensure your family's comfort and safety.
The key to uninterrupted power supply with reliable home generator maintenance and repair. Learn essential tips for finding a trusted repair service near you and gain the knowledge and confidence to handle your own generator. Experienced professionals are ready to quickly detect and diagnose any issues, offering valuable advice for preventative maintenance and repairs. Whether you need urgent fixes or routine check-ups, rely on a trusted home generator repair company to keep your home powered intelligently and reliably.
8836 N 23rd Ave #B3, Phoenix, AZ 85021, United States
(623) 587-7370